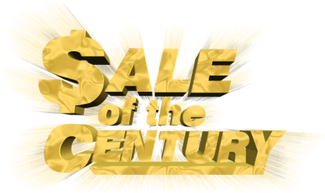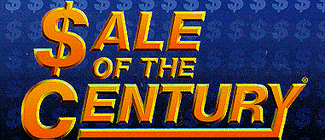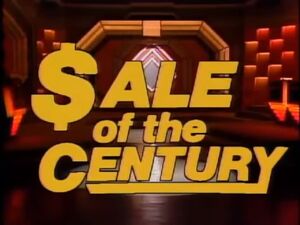 Welcome to the Sale of The Century Wiki
Edit
This wiki is a detailed history of the game show format known as Sale of the Century. The basic idea of the format was to enable contestants to purchase expensive prizes for a small price (usually in the form of points earned during their time on the show). Originating in the United States in 1969, the format has spread around the world to several countries including the United Kingdom, Australia and Germany.
This wiki does not represent the views of FremantleMedia, any television networks or distributors associated with the program, and is purely a fan-based wiki that will continue to be edited over time.
If you have any questions relating to specific episode dates, please contact FremantleMedia directly for this information.
Latest activity
Edit
Ad blocker interference detected!
Wikia is a free-to-use site that makes money from advertising. We have a modified experience for viewers using ad blockers

Wikia is not accessible if you've made further modifications. Remove the custom ad blocker rule(s) and the page will load as expected.